Iran .. The execution guillotine does not exclude anyone
In light of the growing concerns about the application of the death penalty and the momentum supporting the trend towards its abolition, the international community devotes October 10 each year to calling for a moratorium and abolition of executions. Whereas, the right to life and the right not to be subjected to cruel, inhuman or degrading treatment or punishment are the rights recognized in the Universal Declaration of Human Rights, and the death penalty constitutes a clear violation of these rights. The death penalty is a cruel, inhuman and degrading punishment, and it should never be applied anywhere, regardless of the causes, the nature of the crime, the person's innocence or not, or the method of execution used.
Although there is an increasing global trend towards the abolition of the death penalty, as 82% from countries around the world suspended its implementation, either through law or practice, or completely abolished it, the official position of the Iranian regime continued to encourage the continuation of the death penalty, with a systematic violation of fair trial guarantees. As Iran ranks second in the world in terms of issuing and implementing death sentences against citizens for multiple crimes, some of which do not represent "more serious" crimes as described by international law, in violation of international charters and conventions that transcend its national laws with regard to death sentences. Iran also ranks first in terms of issuing death sentences against minor children, which is another violation of the Convention on the Rights of the Child that Iran ratified in the late 1990s.
The view is an institution Maat for Peace, Development and Human Rights (Egypt) The Iranian government continues to carry out mass and public executions in order to arouse terror and fear in the hearts of citizens in order to reduce the intensity of protests and demonstrations against it, especially with the increase in the severity of the economic crisis resulting from the economic sanctions imposed on it in recent years.
Hence, this report aims to shed light on the death penalty sentences - which have a political nature - since 2013, the year in which Hassan Rouhani came to power, focusing on executions of minors, women, political opponents and minorities.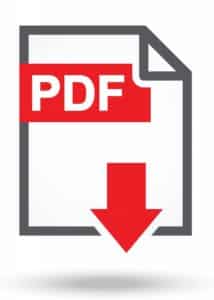 Iran .. The execution guillotine does not exclude anyone