An Introduction
World Environment Day (WED) is celebrated annually on 5 June to encourage awareness and environmental protection. It is an occasion to consider promoting biodiversity, providing water and clean air, combating climate change resulting from global warming because of its negative impacts that threaten human rights. There is a direct relationship between climate change and threats to environmental rights and the impact on human rights. Global warming leads to natural disasters such as droughts, floods, hurricanes, droughts, and fires. Moreover, changes are causing sea levels to rise. It is a result of greenhouse gases emission (carbon dioxide, nitrogen oxide, and others). In addition, the world aims to celebrate World Environment Day to contribute to reducing global warming that caused climate change, which has negative impacts on human rights.
Climate change became one of the most issues threatening human rights in the international arena. Climate changes impact citizens' economic and social rights. It threatens the human right to life and the citizens' safety. Climate change is changing weather, whether high or low temperatures, which leads to droughts, storms, and floods, which accused the death of citizens. The World Health Organization expects climate change to kill 250,000 people a year between 2030 and 2050. That is due to diseases associated with climate change phenomena such as malaria, malnutrition, diarrhea, and heat stress . It leads to greenhouse gases such as carbon dioxide, methane, and other harmful gases. Moreover, Climate changes increase the rise in sea level and increase the temperature of the atmosphere, which leads to increased floods, droughts, and hurricanes, which affect the human resources of food and clean water. It also increases the spread of diseases and epidemics and destroys some coastal population areas of the world .
The above-mentioned things are reflected on a number of basic economic and social rights of citizens, including the right of citizens to obtain food and clean water to ensure their water and food security. Climate changes are responsible for decreasing agricultural production, high risks of sanitation, scarcity and clean water in some regions of the world, and in the context changes affect climatic conditions on the right of citizens to obtain good health through the spread of diseases and insects that transmit them, such as cholera and malaria, as a result of environmental factors that contribute to this; Drought also leads to a lack of food crops, which affects citizens with malnutrition, and in this context, the World Health Organization estimates the costs of direct damage to health resulting from climate change at between 2-4 billion US dollars annually by 2030, and in this context, the rise in the level of surface The sea and hurricanes destroy homes near the coastal environment, which affects the citizens' right to housing and leads to the displacement of most of them, as the destruction of citizens' homes due to sea level rise has left them homeless.
In this way, climate changes also contribute to affecting marginalized groups in societies, such as women and indigenous peoples, and on the other hand, allow the spread of armed conflicts, terrorism and extremism, especially in developing societies, in addition to threatening the cultural and social heritage, customs and traditions of indigenous peoples worldwide in some locations, as well as Threatening cultural heritage sites in other regions, this comes in conjunction with the existence of an international legal framework that does not bind countries to combat climate change and does not establish clear mechanisms to combat the phenomenon. Although it is a coherent legal framework, it does not contain clear mechanisms to reduce the phenomenon of climate change, and it Then this research paper, issued on the occasion of World Environment Day, June 5 of this year, addresses the issue of climate change and its effects on the basic rights of individuals, marginalized communities and indigenous peoples, in addition to shedding light on the threats faced by defenders of environmental rights in order to find recommendations that will limit the impact of changes climatic conditions on the spread of diseases, lack of food and water scarcity in order to achieve a balance in the climate Economic and social rights for marginalized groups and developing societies.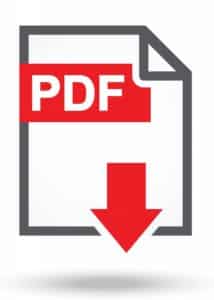 | | |
| --- | --- |
| | |