Okeil: Migrants in Yemen have been subjected to a wide range of violations at the hands of the Houthis
Sherif Abdul-Hamid: The Houthis do not treat immigrants as human beings, and their repudiation of responsibility entails heavy consequences on the lives of millions
 Maat for Peace, Development and Human Rights issued a new report entitled "As If They Are Not Humans... Recurrent Violations against Migrants in Yemen", which monitors the tragic conditions experienced by migrants in Yemen, especially in light of the conflict that is entering its seventh year in a row. The report revealed that the number of migrants has doubled between 2000 and 2020, from 17 million to 34 million, and that most of these migrants have fled their homes either to escape armed conflicts, which is particularly rampant in the Middle East, prosecution, violence, human rights violations or to seek better living conditions.
The report has also indicated the presence of nearly 41,000 immigrants in Yemen, the majority of whom are of Ethiopian, Somali and Eritrean nationalities. Besides, the number of immigrants arriving in Yemen has reportedly decreased due to the Coronavirus pandemic, as it had reached 138 thousand immigrants in 2019. In the Middle East, Yemen is considered the main transit country for migrants, especially the African ones from the Horn of Africa, due to the proximity of their country of origin to Yemen's coasts. Besides, Yemen is their gate to the Gulf or European states. Those migrants often arrive on large boats and sometimes they use smuggling boats in exchange for $500 for every migrant.
The report stated that all parties in Yemen have committed violations against migrants, including the Houthi group, whether in Sana'a or other governorates under its control in northern Yemen. Migrnats find themselves caught between a rock and a hard place; either to be recruited as Houthi fighters or to be forcibly deported to southern governorates under the internationally recognized Yemeni government. Perpetrators of violations against migrants in Yemen are rarely held accountable even if their violations were mounted to crimes against humanity. The latest of these crimes was committed in March 2021 when the migrants' facility of the Immigration, Passport and Naturalization Authority in Sanna was burned down. Fire has reportedly broken out after some Houthi fighters and guards fired smoke bombs on the facility.
In this context, Ayman Okeil, president of Maat, stated that this report aims to draw attention to the systematic violations and abuses against migrants in Yemen, especially extrajudicial killings, deprivation of humanitarian aid, the rise in hate speech and discrimination against migrants, and the forced deportation of migrants, among other practices that amount to torture. Okeil added that migrants in Yemen were exposed to a wide range of risks that conflict with the protection guaranteed to them under international law, international refugee law and other international norms, especially by the Houthi militia, which commits various violations against migrants that amount to crimes against humanity. For example, in March, the security forces of the Houthi militia fired projectiles or bombs at a detention center for immigrants affiliated with Sana'a's Department of Immigration and Nationality, which caused a fire in the centre, leading to the death of more than 65 immigrants, most of them of Ethiopian nationality, and the injury of more than 200 others, including cases in critical condition.
For his part, Sherif Abdul-Hamid, director of the Research and Studies Unit at Maat, said that the Houthis do not treat immigrants as human beings and that the last thing that they may think of is the lives of immigrants. Abdul-Hamid added that in April 2020, Maat monitored the detention of thousands of Ethiopian immigrants by Houthi armed elements in al-Ghar town in the country's northwestern Saada province, which harbours illegal immigrants. The armed elements asked the migrants to board small transport vehicles and took them to the Saudi border and fired live bullets at two people who tried to escape, and they died on the spot. This is in addition to the killing of forty others as a result of the Houthis firing mortars and live bullets at migrants on the border with Saudi Arabia. Abdul-Hamid added that the Houthis' inhuman treatment of migrants contradicts the protection guaranteed to them in international law and all international norms, and since the Houthis are an active group operating similarly to the government of the state, they are required to comply with international law. Abdul Hamid believes that the Houthis' continued disavowal of these obligations, especially with regard to migrants, will result in heavy losses in their lives.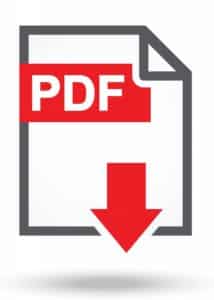 | | |
| --- | --- |
| | |